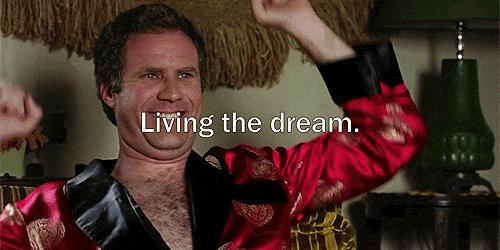 It was late May when I noticed an interesting job post on Upwork – "Need a 3,500 article about the Buffalo Bills". That's about as unique a job posting as you'll get when it comes to pro sports – the Bills aren't exactly the hottest thing going, but I applied all the same and got awarded the job by the team at WinningBets.com– a new sports news site that dabbles in predictions now and again.
They liked my work and I eventually wrote the previews for all 32 NFL teams for 2016. It was as much fun as I've had freelancing, and near the end, my contact there asked me if I would be interested in doing game previews for the entire NFL season. I agreed and looked forward to September, only to have them come back with an even better offer – full-time work writing about the NFL daily, news, injuries, lists, previews, the works.
I fell in love with the NFL at age 4 when the Luv Ya Blue Oilers were the talk of my hometown of Houston. I met Earl Campbell when I was 6 at my elementary school and wound up covering college football for 4 years and high school football for 12 more.
Writing about the NFL every day is a joy, a blessing, and I can't believe I'm getting paid for it. As Chaz once said in Wedding Crashers, I'm just living the dream.